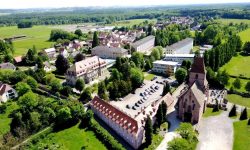 Located in Alsace, Collège Episcopal Sem' de Walbourg is a Private Catholic School.
Situated in a magnificent 15-hectare park, it welcomes students, both boys and girls, on a boarding, day, and half-board basis, from CM1 (age 9–10) to Terminale (age 17–18). 
An academic project based on the Gospel and a shared commitment.
Personal development is our ambition for every student.  Starting from this concept, we offer an education based on four fundamental tenets: 
Cultivating an open mind,

 

Making sense of one's knowledge,

 

Achieving autonomy,

 

Knowing how to live with others.

 
The implementation of this educational project is a joint enterprise: students get involved in their school work and the life of the school, parents give their trust, and teachers and educators throw themselves into and adhere to the project, while living it out on a daily basis.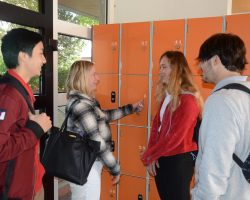 A constantly evolving campus: 
Digital facilities: mobile classrooms with iPads, Wi-Fi connections for the Lycée 4.0 programme, computer room, iPad room, etc.

 

 

Sports facilities: outdoor pitches, multi-sport halls, table tennis (indoor and outdoor), weight room, etc.

 

 

Cultural spaces: stage, music studio, cinema room, etc.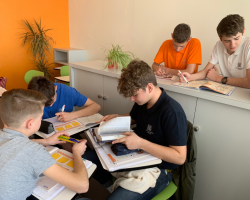 Our educational structure: 
CM1

 (age 9–10) and 

CM2

 (age 10–11):

 A school project based on fantasy literature, the Singapore method in maths, visiting staff from the junior high school for English, German, and PE.

 

Themed 

6e

 (age 11–12):

 Arts at Sem', sports, science and nature, or science and digital.

 

5

e

 (age 12–13):

 A heritage project and a stay in the mountains.

 

4

e

 (age 13–14) and 

3

e

 (age 14–15):

 An orientation curriculum to prepare students for their future.

 

Themed 

2

de

 (age 15–16):

 Newton, Schuman, Broadway, Elite Sports.

 

1

re

 (16–17) and 

Terminale

 (17–18):

 a wide range of specialised teaching. The IB Diploma Programme.

 
In addition: 

Student support schemes: Caliss, "à la carte" study, support with maths, Fluency (to improve reading), EO (equal opportunities) to support students with non-typical profiles.

 

Events: the pilgrimage, the Olympic Games, the musical, the patron saint's day, and many others.

 

Outings and trips around northern Germany, geology, topics at 

6

e

 and 

2

de

 

grades, art residency, "public speaking" course, skiing, etc.

 
This provides an ideal setting for prioritising school work. Study times are adapted to the students' level, and mutual help and solidarity can really help students to progress and stay motivated. Numerous sports and cultural activities are organised on Wednesday afternoons. 
Various evening activities, such as a video club, board games, table football tournament, or big-themed events (Candlemas, carnival, barbecue, etc. depending on the time of year), are organised on Tuesday evenings. They allow us to form and strengthen ties, because living at boarding school often means making solid friendships, meeting new people, engaging in dialogue, welcoming differences as a source of enrichment, listening, respecting, and helping each other.  
It means experiencing the joys and sorrows of a "second family" in a spirit of solidarity. 
The process involves various stages: 
Download the enrolment application form and return it to the school.  

 


Documents to be attached to the form: a recent photo, a copy of the last 3 school reports in your possession, a processing fee of €30.

 

Please return it to Mrs Pointereau.  

 

 She will contact you within 8 days