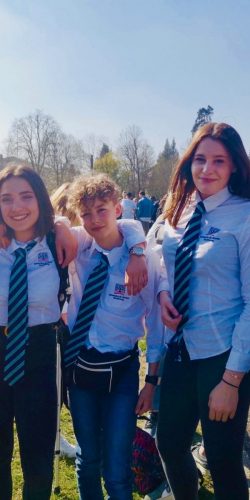 L'épanouissement de la personne est notre ambition pour chaque élève.  Partant de cette conception, nous proposons une pédagogie qui repose sur quatre axes fondamentaux :
Cultiver son ouverture d'esprit,
Donner sens à ses connaissances,
Accéder à l'autonomie,
Savoir vivre avec autrui.
La mise en oeuvre de ce projet éducatif passe par son partage : les élèves s'impliquent dans leur travail scolaire et dans la vie de l'établissement, les parents font confiance, les enseignants et les éducateurs se forment et se conforment au projet pour le faire vivre concrètement et quotidiennement.
Si je n'avais pas été à l'internat, je n'aurais pas pu pratiquer autant d'activités et obtenir d'aussi bons résultats. Du coup, je suis fière de moi !
Never be afraid to try something new, remember the Titanic was built by professionals, but Noah's ark was built by an amateur.
Au Sem', on nous donne le goût de l'effort, dans le domaine qui nous passionne comme dans les matières indispensables à la poursuite de nos études.
Notre élection comme délégué ou membre du CVC* ou CVL* nous entraîne à la vie démocratique et à participer à des prises de décisions concrètes.
A Walbourg, on est en famille, même entre professeurs et élèves. De nombreuses activités ludiques, sportives et festives rythment l'année. C'est sympa !